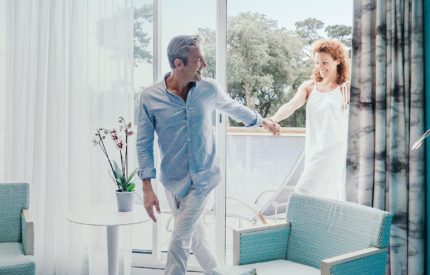 Restaurants & Bars

Hotel & Restaurants Bars
For more informations
Land of sweetness
Leaving the old port of Pornic, you walk along the sandy beach, letting this little breeze carry your thoughts. A few more steps then a lovely cove opens up to you. The place remains wild and yet shelters a majestic building, on which the spirit of sea bathing blows.
Open to the ocean, overlooking the waves at low tide, the building exudes an irresistible charm and a powerful attraction. It seems to rule the coast, waiting to open its doors to you.
Welcome to Alliance Pornic Resort Hôtel Thalasso & Spa !